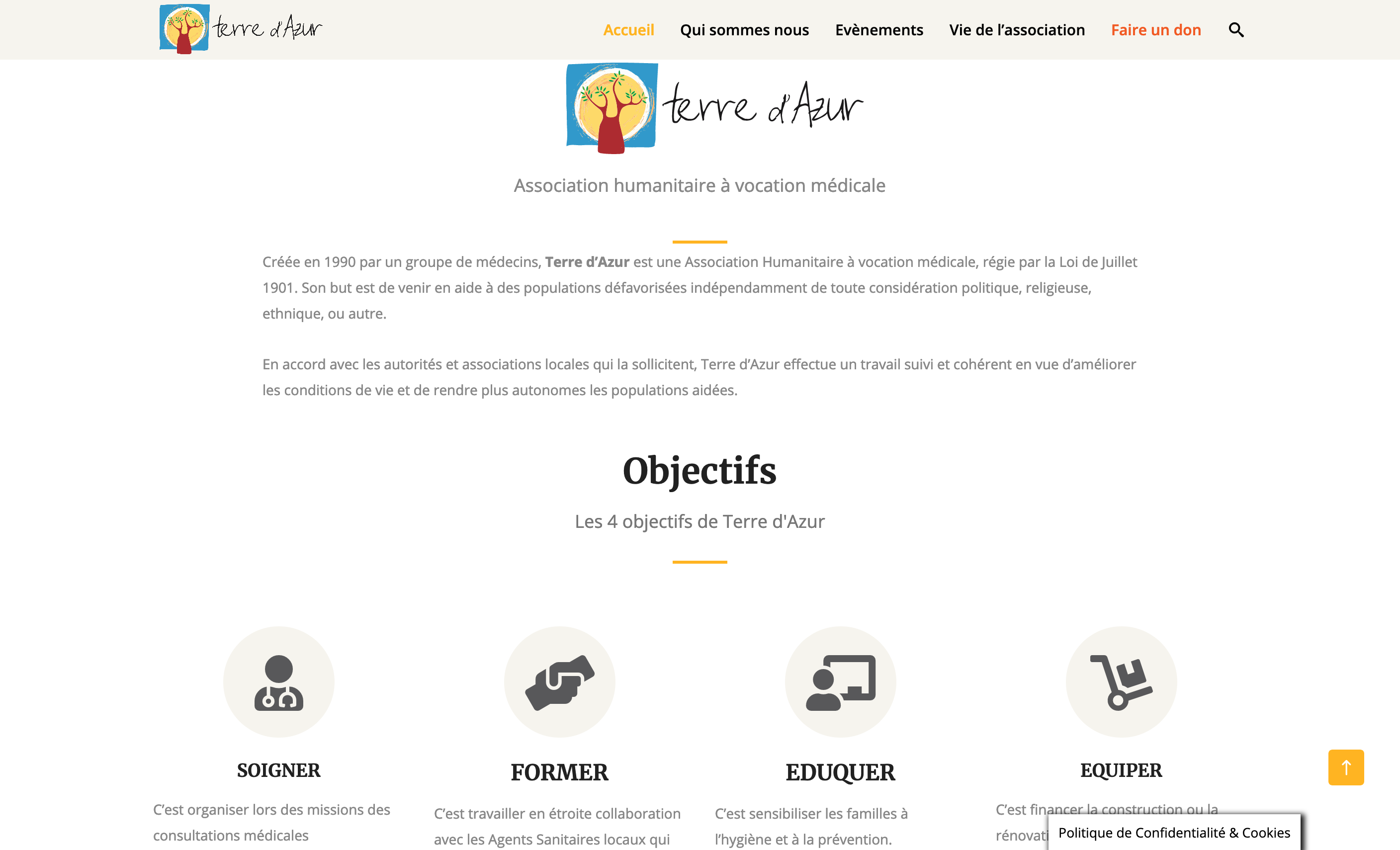 Terre d'Azur gets a makeover!
In this month of March 2020, we can finally announce the arrival of the new Terre d'Azur website.
Two years ago, Terre d'Azur took part in the Nice Shoulder Course (NSC) congress at the invitation of its organizer, Pr Pascal Boileau. In addition to being an orthopaedic surgeon, world-renowned for his specialisation in shoulder pathologies, he suggested that the association update the website to optimise fundraising, particularly at times of local or even international events such as the NSC. Thus, the wager was launched and the project started in 2019. But we have to wait until December 2019 and the mobilization of some members of the association for the project to materialize. Today, we allow this new version to adapt to all screens and facilitate communication around the events of the association. In addition, two new features appear:
Online donation is now operational with the possibility of choosing the amount you wish to donate to Terre d'Azur.
The internationalization of the site with the appearance of an English version, in order to address foreign visitors who would like to make an online donation.
The content will be enriched in the coming months. The legal part of the site has also been upgraded to comply with the legislation concerning the GDPR, which has been in force since 25 May 2018.
Wishing you now a good visit!